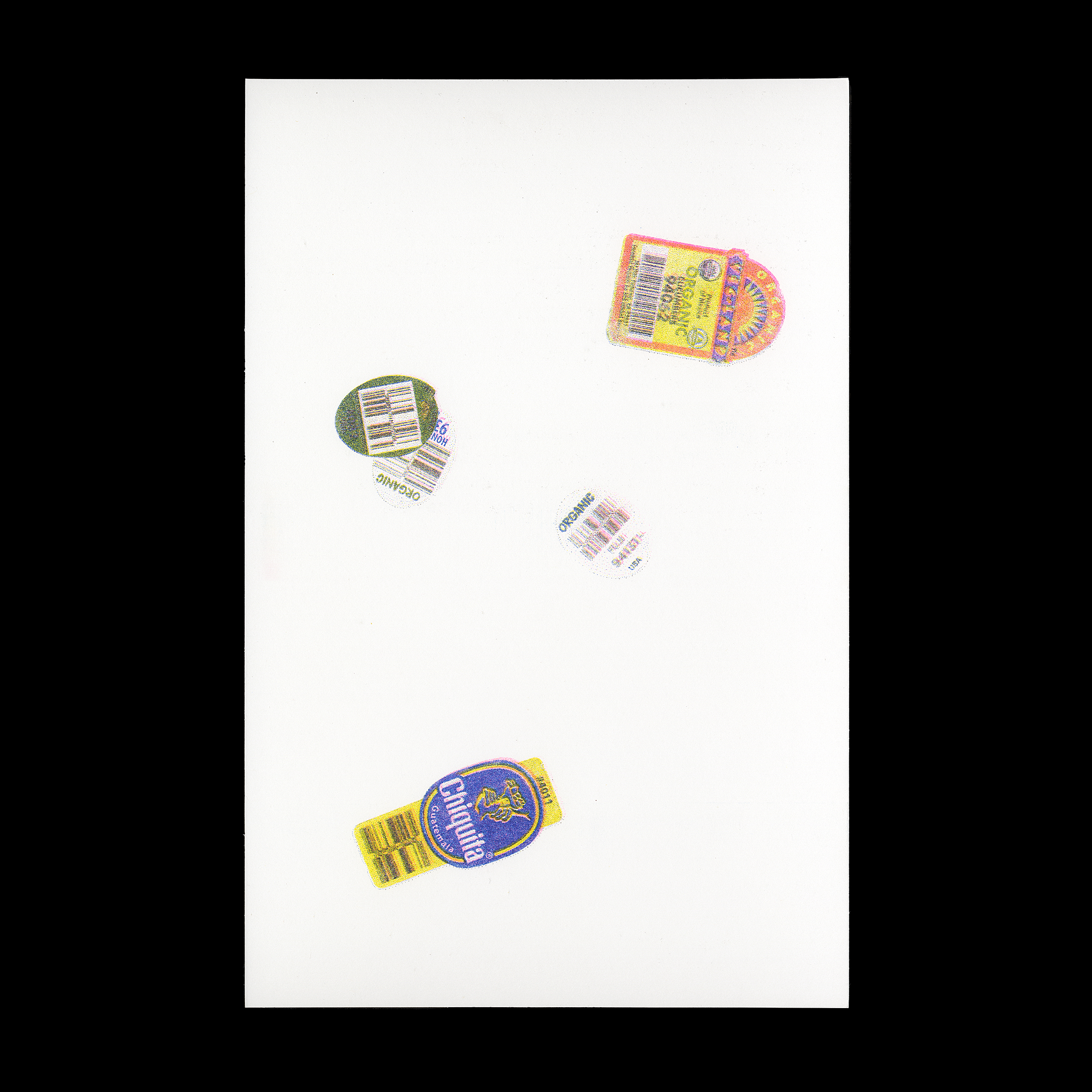 NEW NEW NEW Sticker Sheet Starter Sheet, 2022
4-color risograph on old stock paper
5.5 x 8.5 inches

NEW NEW NEW invites you to join in a collaborative effort to remove a small, but significant item from the waste stream: the produce sticker.

Technically referred to as a PLU sticker, or product lookup sticker, the plastic-coated labels found on most grocery store produce are an overlooked piece of everyday waste. By collecting these stickers on a sticker sheet, however, we can reroute them from the landfill to a personal archive—a waste-collecting artwork.

Use this starter sheet to begin your sticker sheet habit. The process is simple: instead of tossing stickers pulled from apples, cucumbers, bananas and the like, stick them to this sheet to create a free-form composition.

When you're happy with the composition you've created here, keep up the habit on whatever surface you like. Your sticker collection might also create a new purpose for other waste materials. Once you start collecting, you'll see stickers everywhere and likely begin to add in adhesive labels from many other sources as well.